Regular price
R 2,913.04 ZAR
Regular price
Sale price
R 2,913.04 ZAR
Unit price
per
Sale
Sold out
Includes the following:
50ml Oils (all ladies) Inspired by:
DKNY Be Delicious Green
DKNY Fresh Blossom
Lacoste Pour Femme
5th Avenue
Narciso Rodriguez
Victor & Rolf Bon-Bon TKM
J. Lo Live
Cool Water
Kenzo Flower
Tommy Girl
Please note all these are fresh scents, also perfect for Car air freshener perfumes.


Car Air Freshener 10ml bottles x 100
10ml pink pen spray bottles x 150
Sample Case + 50 pure oil 5ml samples.
1x 20ml Syringe
(Please note to advertise/give out mixed perfume samples not pure oil, the
oil potency is slightly different from mixed perfumes. Kindly see Annexure A for the list of samples.)

Compound base x 2L
Labelling stickers x 200
Courier fees (RSA only)

Additional information:
This package will give you 100 x 10ml car perfumes & 150 x 10ml Pen spray perfumes
Recommended selling price from R30.00 for car perfumes & R25.00 for Pen spray perfume.
Total sales = R6 750.00
Profit = R3 400.00
Annexure A

Sample case + 5ml Samples:

List of 5ml pure A-Grade oil samples available:
1. 212 CH Sexy (L)
2. Acqua Di Gio (L)
3. Antonio Banderas Blue Seduction (L)
4. DKNY (L)
5. DKNY Pure (L)
6. Dunhill Desire (L)
7. Gucci Rush ii (L)
8. Guess Seductive/ Im Yours (L)
9. Hugo Boss Alive (L)
10. Issey Miyake Pleats Please (L)
11. Lacoste Joy of Pink (L)
12. Miss Dior Roses N Roses (L)
13. Nina Ricci Bella (L)
14. Paco Rabanne Pure XS (L)
15. Poeme/Lancôme (L)
16. Poison Girl Dior (L)
17. Some Day / Justin Bieber (L)
18. Katy Perry Killer Queen (L)
19. Roberto Carvalli Paradiso (L)
20. Spell Bound (L)
21. Amarige (L)
22. Bon-Bon (L)
23. DKNY FRESH BLOSSOM (L)
24. HUGGO Boss MA Vie (L)
25. Katy Perry Meow! (L)
26. MY NY DKNY (L)
27. Our Moment/ One Direction (L)
28. Paris Hilton Heiress (L)
29. Issey Miyake No2 (L)
30. Azzaro Legend (M)
31. Bulgari Blv (M)
32. Bulgari Extreme (M)
33. Bulgari Man in Black (M)
34. Creed Green Irish Tweed (M)
35. Hugo Xy (M)
36. John Varvatos Artisan (M)
37. Dunhill Blue no3 (M)
38. Kouros Silver (M)
39. Boss Orange (M)
40. CK-Everyone (M)
41. Ferrari Red (M)
42. Givenchy Xeryus Rouge (M)
43. Hugo Boss Reversed (M)
44. Issey Miyake Sport (M)
45. Oud Al Qasr (UNISEX)
46. Oud De Milan (UNISEX)
47. Shaik (UNISEX)
48. JO MALOME Grapefruit (UNISEX)
49. MKH Emarat (UNISEX)
50. Suzerain (UNISEX)
Disclaimer

The above mentioned fragrance compounds supplied by Perfume Oils are generics of the below listed designers and are NOT ORIGINAL, they are 'inspired by' the originals and thus do not infringe on the trademarks relevant to the mentioned designer names and companies.
Share
View full details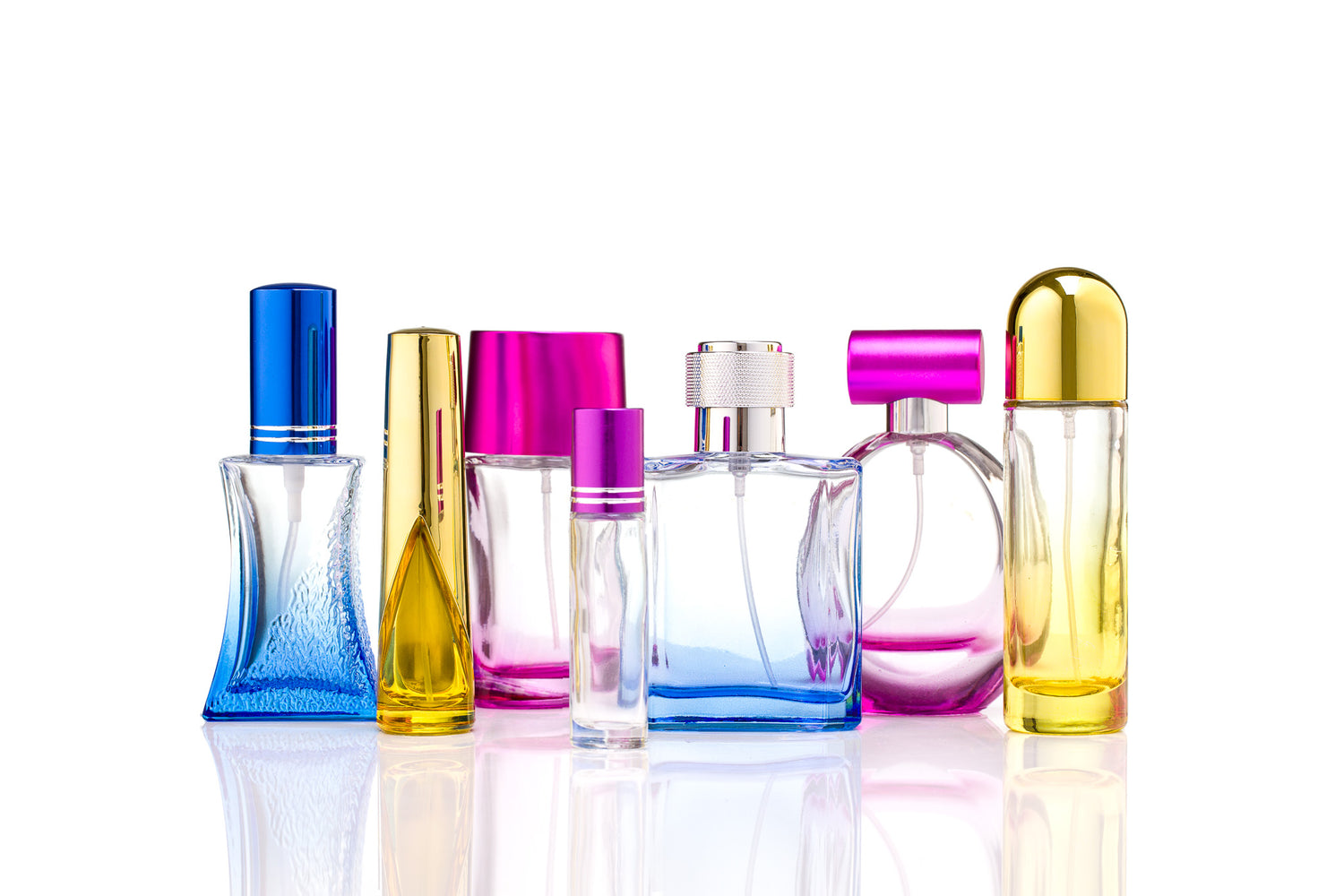 Perfume Oils
We Are Direct Importers and Distributors of Quality Perfume Oils and bottles. Perfume Oils SA is a Cape Town based company importing quality perfume oils from France and supplying it to the South-African fragrance market at extremely affordable prices.
Top Quality

Our range of fine fragrances are imported from Grasse, France, known as the world's perfume capital. We bring in the best from the best.

Exceptional Pricing

We offer perfume manufacturers A-Grade perfume oils at low prices. Contact us for great deals today.